They were lost.
"It's really hard to find rings that feel right."
The couple said as they walked into our atelier.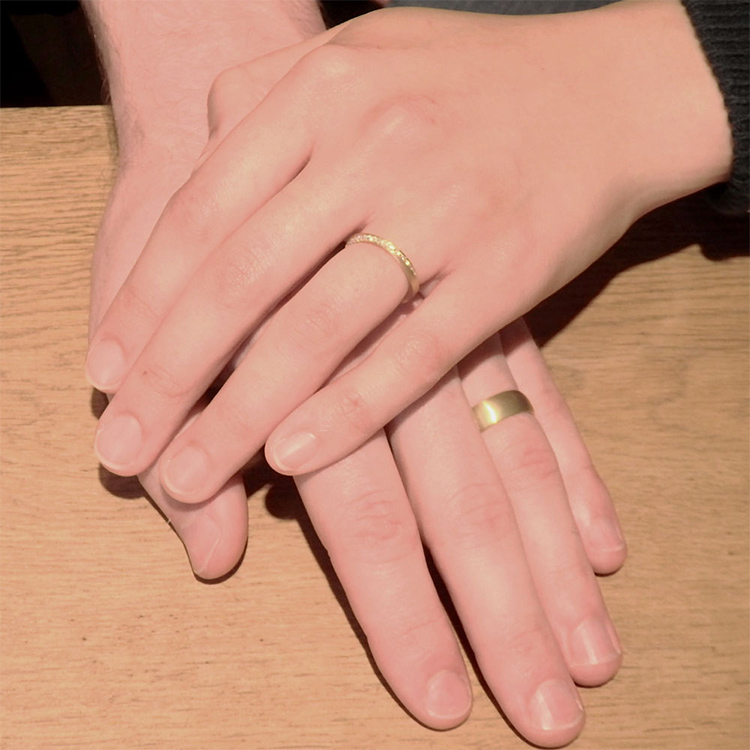 They were from diffent countries and cultures. Their design tastes were different too. They also had different physiques and hand shapes. But they wanted rings that match both of them.
They told us that they were moving to the US after thier wedding in Tokyo.
Encounter with his favorite
In order to find out what each of the couple likes about rings, we had them try on a number of different designs.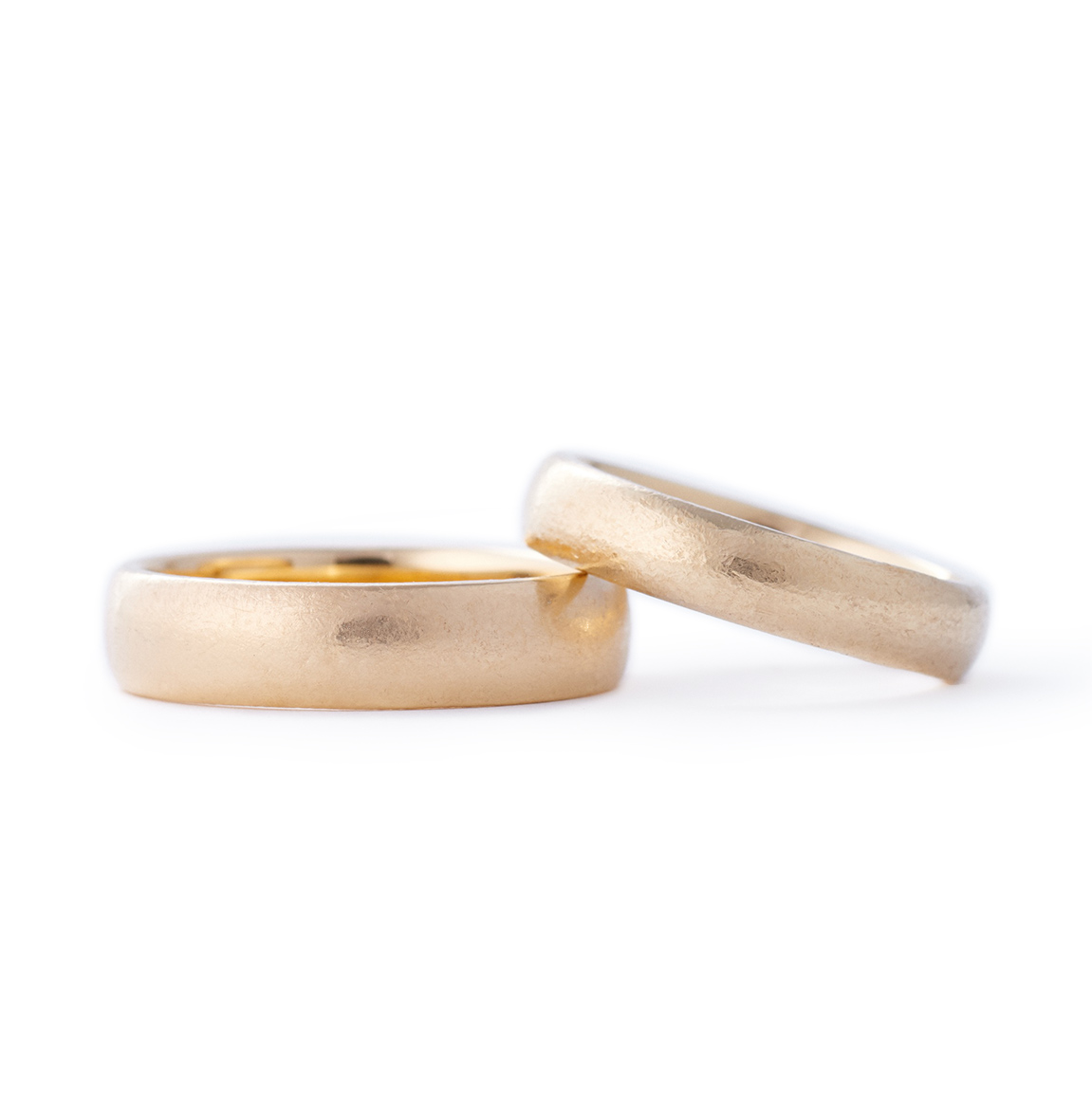 He almost immediately found his favorite.
He seemed to be drawn to wider rings out of our samples.
In order to find out his favorite width, he was trying on our width samples. Then, the 6mm wide ring was his favorite.
He liked the ring so much that he joked, "I wish I could take this ring home with me."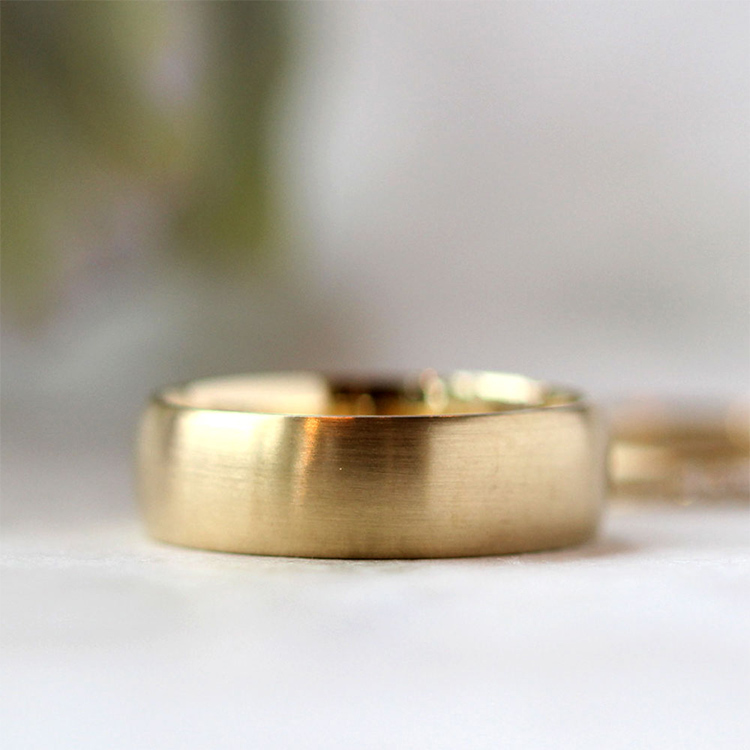 Semi-matte finish
A brushed finish called "hairline," which applies a number of fine horizontal lines across the ring was also his favorite. The semi-matte finish made the big ring look more mature and subtle.
You've decided already?
She was becoming anxious as he made up his mind quickly because she still had not found what she wanted.
"I want something that undeniably looks like a wedding ring, but something unique and instantly recognizable as custom-made."
As she tried on our design samples, a common feature stood out from the ones she liked. A flowing form.
That's when we showed her "Rosa."
The rose petal motif ring features an unusual arrangement of diamonds in a spiral shape.
"It is classy and wedding ring-like. It has the same texture as her partner's ring. "
The different ring designs demonstrate the individual taste while the same metal and the same texture tie the couple together. They were able to find a combination that is meaningful to them, and is unique.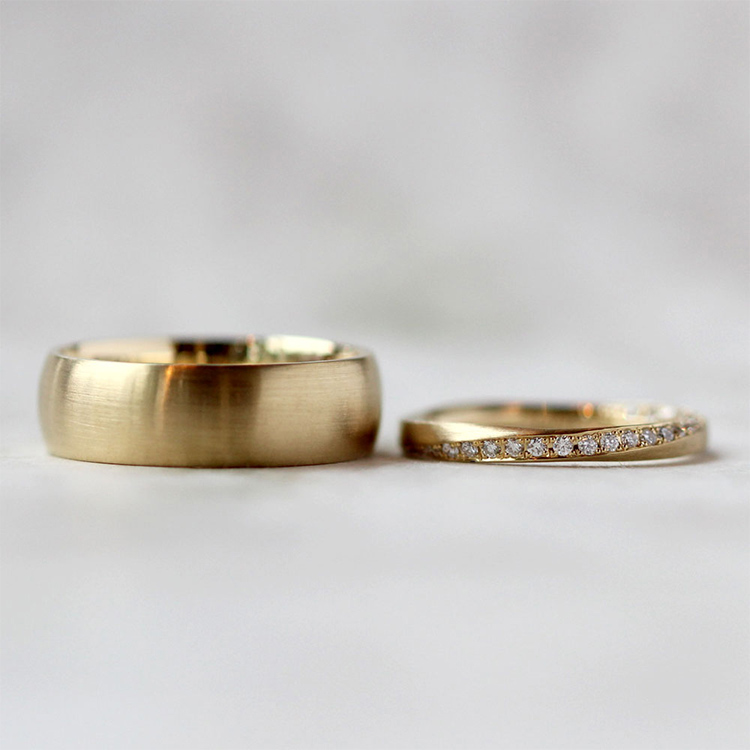 We hope that they will enjoy their rings and that they enjoy the new environment when they move to the US.